Maura Torkildson
The Inner Tree Cultivator
Writing Mentor
Intuition Expert
Author
Speaker
Is your tribe missing out on your wisdom?
Tap into your inner wisdom and write with abandon – share what you are divinely called to write! Work with me and:
Trust your inner call to write

Create a plan for your book or workbook

Build your writing momentum

Complete your project
​
Trust that you have an important message to share. The world is waiting for you to share it!
What some clients have to say about working with me...
"I was referred to Maura by my business coach Marguerite Rigolioso to help me with the creation of a tarot deck. I din't know what to expect, but Maura surpassed every expectations I could have had. Not only is Maura an incredible writer and teacher, but she is also very caring and always seemed to know just what I needed each time we met. I always felt like I was in a safe environment where my core needs were brought to the surface and honored. That's the thing about Maura, when you meet with her, she welcomes and makes room for anything you are experiencing and heals it. I am honored to have Maura be a part of my deck creation and would highly recommend her to anyone seeking clarity, spiritual healing, and direction from an intelligent, intuitively gifted, and trusted guide
Kaira Sherman of Divine Guidance with Kaira
Psychic-Medium, Spiritual Advisor, Mentor, and Tarot Instructor
""The workbooks that Maura has guided me to develop for clients in my Three-Month Mentoring Program and Half-Day Immersion Program have been exponentially helping me to raise my profile as a spiritual and sacred career mentor. Interestingly, I'm finding that energetically their very presence in my offerings seems to be drawing in clients who are more serious and motivated about their work with me! They are also helping long-term clients achieve a whole new level of growth as they deepen into our work through the strategically-timed guided questions.

Maura did an excellent job working around my busy schedule to persist in extracting from me the information she needed to craft powerful questions and prompts to help my clients articulate their intentions, track their progress, and move forward in much more profound ways than ever before. I was truly impressed by her level of sophistication and understanding regarding how clients learn and what they need to do so in the best way possible.

These workbooks (which I call playbooks!) are giving me a new level of confidence in my work. I know that the tremendous value they offer clients is enhancing the reputation of my programs, which will bring to me even more people to whom I can be of service. I regret that I didn't have these tools five years ago when I started Seven Sisters Mystery School, but I sure am grateful to have them now!
​
Marguerite Rigoglioso, Ph.D.
Founding Director, Seven Sisters Mystery School
Author, The Cult of Divine Birth in Ancient Greece
"I began working with Maura after finding myself completely stuck and not sure how to proceed with my 12 week group program that I wanted to offer but was just not sure how it was going to look. I met with Maura and immediately knew I wanted to work with her. She has such a calming energy and is very intuitive. She suggested creating a workbook for my clients to use as they went through the program. I had never even considered that and was thrilled. We are at the end stages of my workbook and I can't even put into words how grateful I am to Maura. The workbook looks amazing, it feels like me and expresses exactly what I want it to. Maura walked me through every step and coached me along the way. Her input, creativity, experience and beautiful way with words has made my workbook so much more than I could have imagined or created myself. She really puts her heart and soul into working with me, and me and my clients will benefit for years to come. I highly recommend Maura, she will help you get unstuck and put your ideas into action. Thank you Maura!
​
Michelle McClintock, Tuned In Wellness
Holistic Healing Coach, Advanced Pranic Healer, Women's Circle Leader
​
Schedule a "Get You Writing" Complimentary Session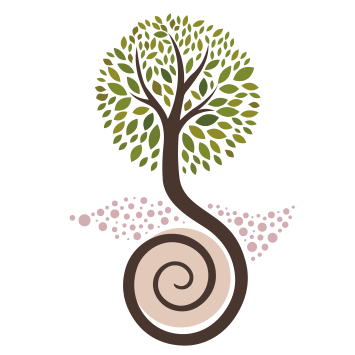 For an independent author, publishing can be a terrifying affair. One feels exposed and vulnerable, and fearful that our art will be belittled and our babies (our beloved stories) mocked. Maura gave me confidence to overcome those fears by finding my inner strength. She asks insightful questions, opens your eyes to the roadblocks your "saboteur" is creating for you in a compassionate and loving way. Her exercises have made me present and aware of my reality, my experiences. Maura has been my accountability partner for three years, helping me to rise above my doubts and encouraging me do what I like the most; writing. In those three years I have published my first book, translated and published the Spanish version. I have written 2 novels and finished a collection of short stories that will be published soon. I can't image doing all of this without Maura's support and guidance.
Ana Galvan, Author, The Contents of Desire
step out of your box
S

tart choosing your story
We have our own stories and beliefs that hold us back - all those things we say to ourselves that stop us in our tracks. Stories that often start like this:
I never will.....(finish my book, be a good writer)

I always...(fail, stop before I finish, give in)

I can't because......(I'm not smart enough, talented enough)

I won't be able to bear it if.....(my book proposal is rejected, I don't make best seller)
These stories don't serve us, all they are is speculation based on old programs in your mind. Many of these thoughts live in our subconscious. I can help uncover your subconscious stories and then you can make the choice to let them go and stop the writer's block.
Subscribe to my newsletter