Maura McCarley Torkildson
Starting this week April 6, 2016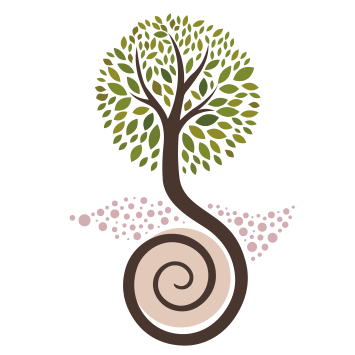 , I offer free calls on every Tuesday morning which I am calling Cultivate Your Inner Tree: Intuition for a Better Life! These calls are inspired to start your day and week with a meditation and an oracle reading. The purpose of this weekly call is to support your inner awareness and build a relationship with your inner tree – the inner world where your intuition comes from. Building a relationship with your inner world will strengthen your intuition. You can build trust in your own authority and re-connect with the divine source that is always there to support you, but it takes commitment and this weekly call is one way to do that. The calls are only ½ hour (short and sweet). If you can't make the time frame (7 am PST), no worries, the calls are recorded and posted on a private Facebook page for those who register. Want to join? Register Here. My inner guidance has been moving me deeper and deeper into my calling. Along the way I have been experimenting and exploring with my role as a coach and healer. I will admit, this path has not been easy for me but it is exactly what my soul asked for and is part of my own healing process. I have finally come home. You may notice that my branding has changed. The tree has always been present (thanks to the beautiful design by my graphic artist at Studio 680), but now I have aligned the verbiage. I am The Inner Tree Cultivator. What does that mean? My work is about supporting clients to finallytrust their inner authority. The tree is a beautiful symbol, actually more of a truth, about our consciousness. There is a reason almost every mythological and spiritual system has a tree at the center. It is who we are. I support my clients to align with their Inner Trunk and:
Deepen roots to connect with their inspiration

Strengthen branches for emotional resilience

Nourish the trunk to access their wisdom
The work is about awareness, (transformation always begins with awareness) and re-connecting with Divine Source. It is also about learning to manage emotions and overcome fears. All to build self-trust and strengthen faith leading to better decisions and towards fulfillment of the soul's promise. One of the ways I work is through Oracle Guidance Sessions (sign up). Yes, I use my own intuition to read the cards, but more importantly, I guide my clients into their inner wisdom to find their own answers – so they are fully empowered and fulfilling their own destiny. The right answers are always inside us somewhere. I help my clients access that wisdom and act on it. (see some testimonials here). Over the years I have realized I love doing the one-off oracle sessions. As a client, you don't have to worry about me trying to rope you into a package or program during the session (although soon I will be offering those too). I find that my clients get so much out of them, they usually want to come back again when they are ready for another. Don't get me wrong, I love doing the ongoing work too (and have many clients who have worked with me for years), but I understand, some people just want a session at a time and I like to fill that need. May your roots grow strong and your branches wide!